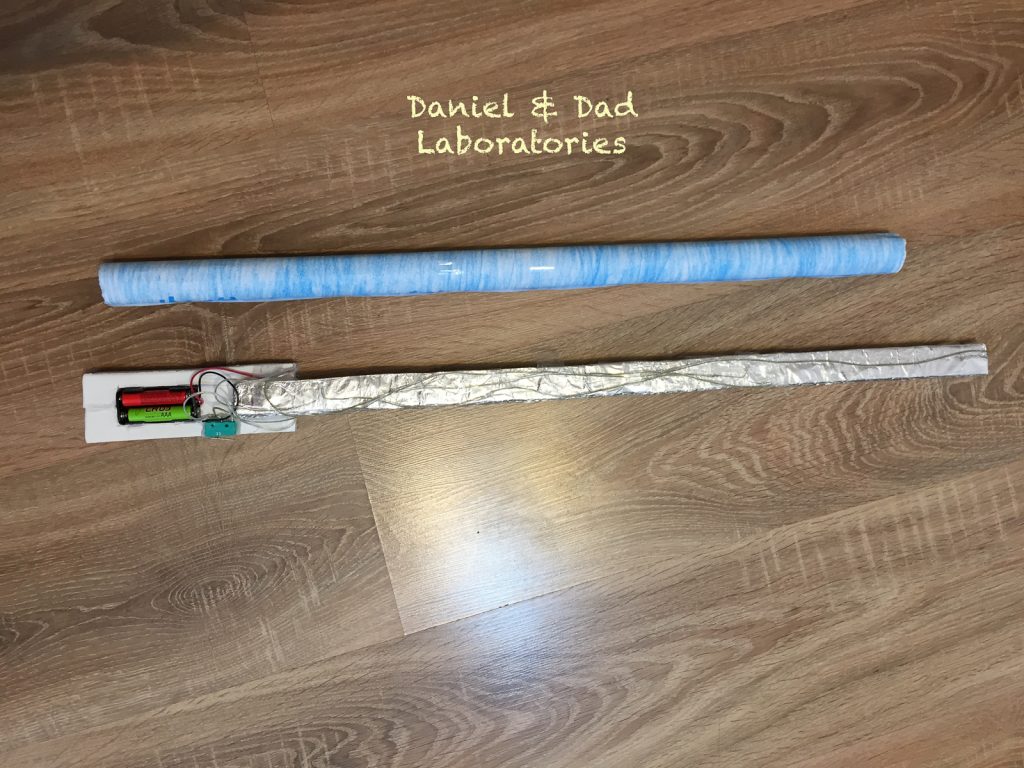 Materials
foamcore , width 1cm, size > 60 cm
4 LED
battery holder (4x AAA)
small switch
wires
adhesive tape (transparent)
2 x printer paper
hot glue gun
OPTIONAL soldering station to solder the LED and wires
Work time: about 1 hour
We have used this battery holder and switch
.
Schematics
Measure your battery holder and adapt the size of the lightsaber holder cutout to fit the battery.

Draw the shape of the parts on foam core and using a cutter cut the blade and the handle.
Wires and LEDs
Place the leds as in the schematics image and measure the wires to match the distances between the leds.
It is recommended to solder the wires and leds together, in case you don't have a soldering iron try to wrap the wires together.
Use tape to isolate all exposed metal parts.
Test the circuit connecting the wires to the batteries.
Place 2 leds on each side of the lightsaber.
The blade
Using tape attach the wires and the leds to the foamcore blade.
Test again the wires to see if no wire is loose/disconnected.
Colour the 2 papers and using tape create a tube that will fit the blade.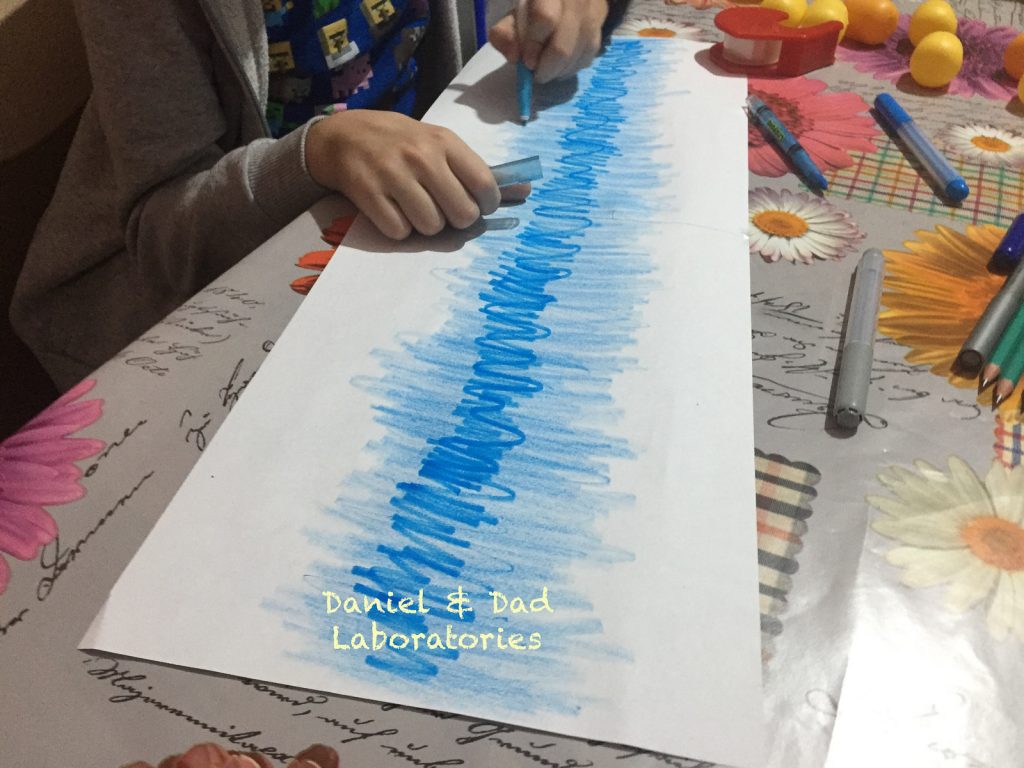 The Handle
Based on your measurements for the battery holder, and after cutting out the internal part of the handle, glue the battery holder.
Glue also the switch and connect the wires.
Attach the Blade
Glue the blade on the handle, place it over (2cm) the handle so that there is more surface to glue.