Do It Yourself – Mărțișoare
What is a Mărțișor? Only a Romanian would be able go give you an answer.
Mărțișor is a small gift/talisman attached with a red and white string given to women on 1st of March. It is a symbol of spring. (Details here https://en.wikipedia.org/wiki/Mărțișor).
This March we thought to create something unique for our Mărțișor gifts.
Created a 3D model here: https://www.tinkercad.com/things/97abjJ7PPId
Printed in white filament, painted with red, black and yellow acrylic paint.
Bought some special martisoare strings (white,red)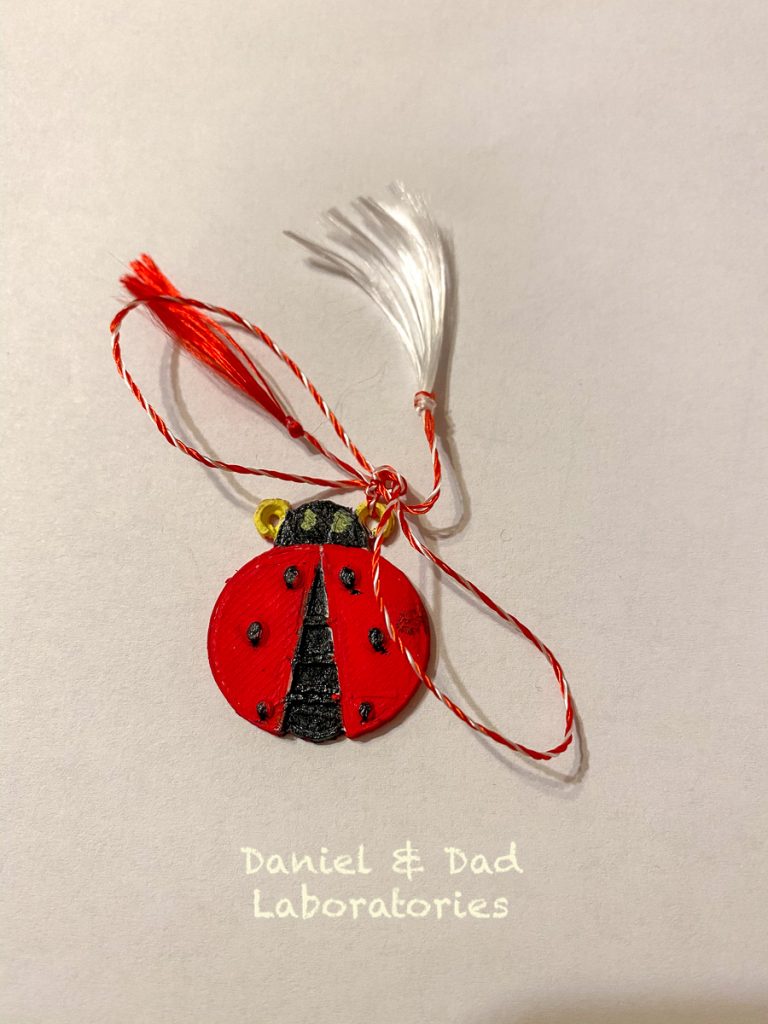 Cut some special paper for cards and stapled the martisor on the card.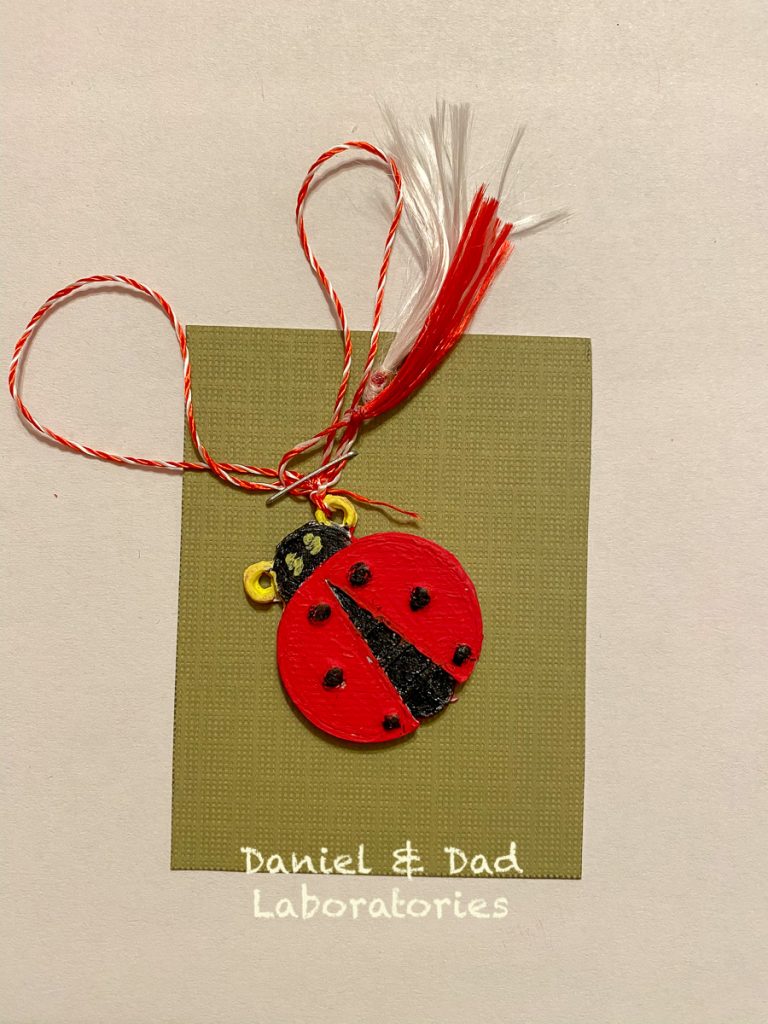 Wrapped the martisor in a small plastic bag. A better alternative would be to have a small card paper envelope.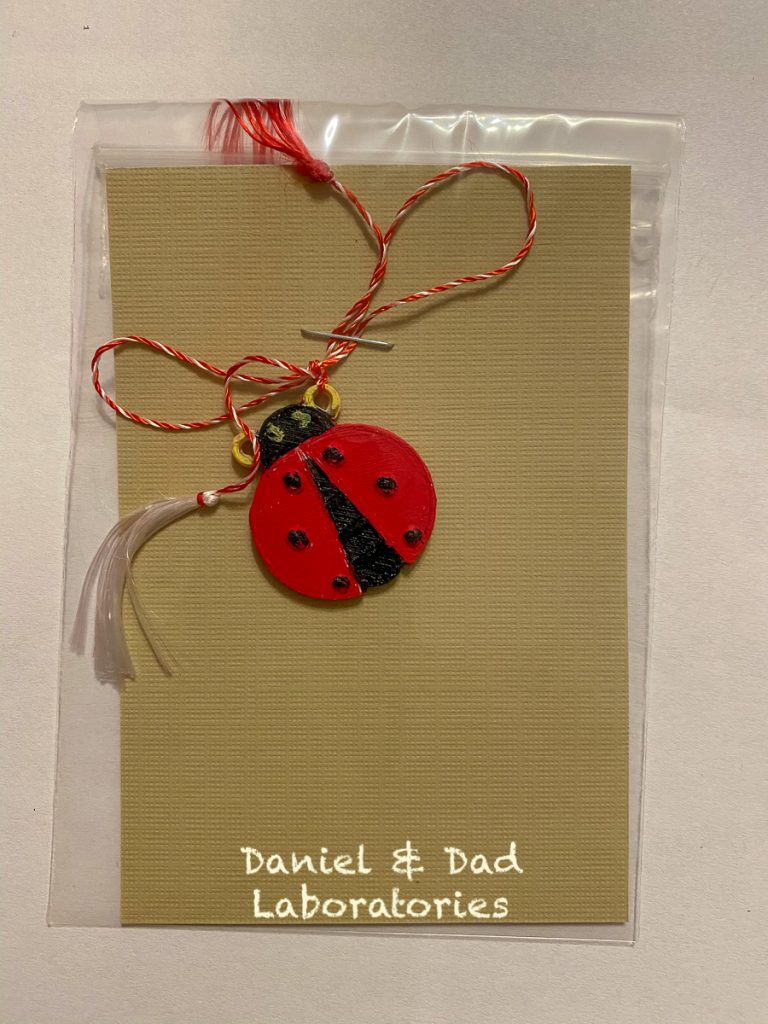 Instead of 3D printed item you can create it from paper, cardboard, wood, anything you find around. Be creative.